Stock market growth has passed the test of reality. On Thursday, losses exceeded 6% which may be the beginning of a bearish market. Is it now okay that investors begin to expect the recovery of the economy? Markets are recovering on Friday, but activity in this area is weak. The dollar managed to make a rebound yesterday mainly on the threat of a new pandemic outbreak in the United States. Today it continues to grow, which means that the wave of anxiety from the markets has not left. Investors are nervous that the growth of infected still hasn't subsided yet in the densely populated States in recent days. As Jerome Powell said on Wednesday, this could damage the current precarious balance in the US economy.
Due to the over-optimism of bidders, the US dollar is preparing to close the quarter with the worst results over the past two years. Short-term traders bet on a decline in the dollar, while long-term investors maintain long positions in the US currency. Thus, they were on opposite sides of the dollar barricades. Which of them will be right?
Meanwhile, they now have a common topic for reflection. Everyone is interested in which direction the greenback will move. And for this, you need to know what the recent decline implies: an optimistic bet on economic recovery or is it still a temporary phenomenon and right now we are witnessing a change in the trend in the movement of the US dollar.
Long-term players still have positions in the dollar, and above the market. They did not take part in the rally of risky assets.
The world economy may have reached the bottom, but this does not add optimism to investors. The sentiment is spoiled, perhaps due to the fact that markets are beginning to see another harsher reality, which they brushed aside with all their might.
The growing conflict between Beijing and Washington, riots, and rising numbers of people infected in the United States are overshadowed by forecasts. Therefore, in the coming months, we can see investors fleeing from risk and increasing demand for protective assets, including the US dollar.
USDX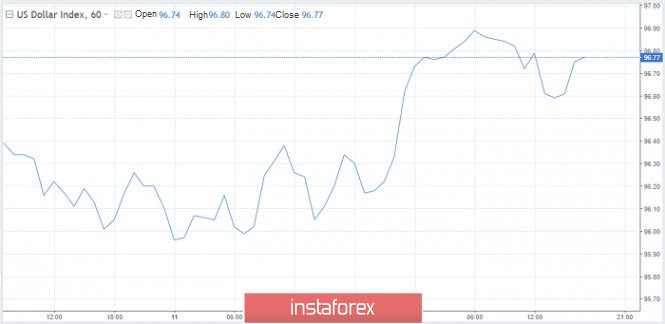 The demand for risky assets that we observed recently is too shaky. Like a house of sand, it can fall apart quickly because it is not based on long-term expectations of a global economic recovery. Investors behave extremely uncertainly, and this is especially noticeable in the dynamics of the dollar index. This week it went up and down. Nevertheless, investors expect further growth of the dollar. But expectations, as it happens, may not come true. If the world economy abruptly sets a course for recovery, the dollar cannot be saved. The positioning of long-term investors is unlikely to prevent further depreciation of the greenback.
Source: Dollar growth: is there really a change in trend?