The S&P 500 – we are very close to the point of turning down for the US market. It is not known whether this growth will reach the highs of the pre-coronavirus crisis – but it is definitely not far away.
My suggestion is that EURUSD will try to grow – before the US market turns down.
This can happen on Wednesday after 18:00 London time – at the Federal Reserve meeting.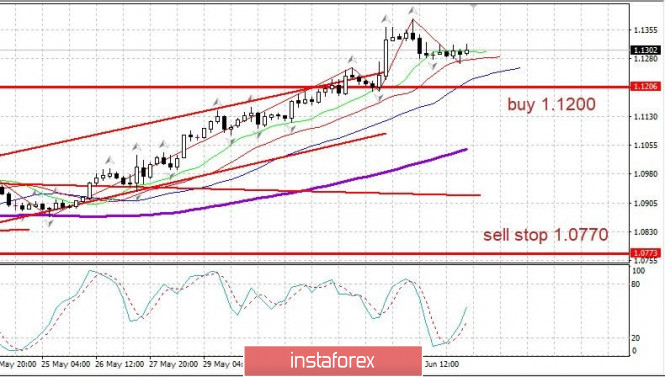 EURUSD: So far, the trend is up.
Aggressively – purchase at the current with a target of 1.1380.
Conservatively – purchase from 1.1220 and below.