AUD/USD
The Australian dollar made a mark at the target level of 0.6975 on Thursday. The Marlin divergence remains undisturbed. A price reversal from current levels is more likely. The first target of the decline is the level of 0.6830, followed by 0.6680.
The signal line of the Marlin oscillator on the four-hour chart is rapidly approaching the border of the declining trend territory, despite yesterday's price increase. It even looks like divergence.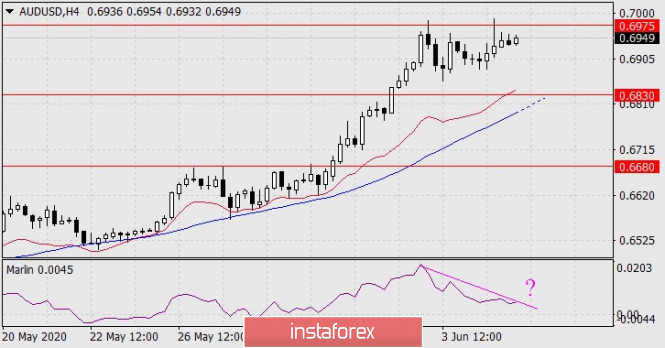 The MACD line is approaching the first target level of 0.6830, which will strengthen this level and, accordingly, help the price overcome this level, fuelling a further decline. Price taking above 0.6976 opens an alternative short-term scenario with the price rising to 0.7080.