This is the most important epidemic chart: the number of people receiving medical treatment as of June 1 in Russia. As we can see, the cart is trying to turn up after some stabilization. It should be noted that the stabilization of the coronavirus situation in Russia was associated with a sharp drop in new cases in Moscow; and a large number of people who recovered in Moscow as well.
At the moment, new cases of infection in Moscow decreased by 30%.
Meanwhile, the number of new cases increased in provinces. In addition, people recover slowly there.
Today, Russia, excluding Moscow, recorded a new maximum of +6700 cases of the coronavirus infection. Clearly, the peak of the epidemic has not yet been passed.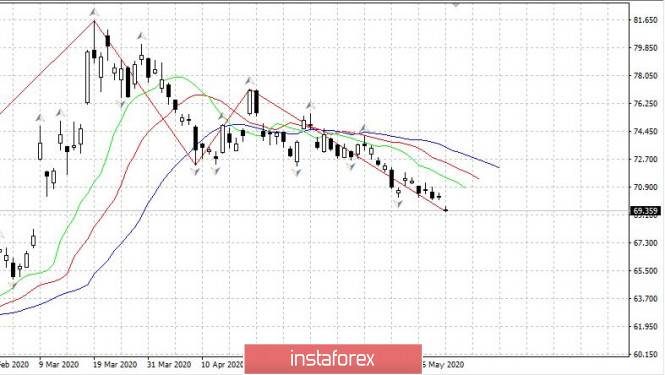 The Russian ruble is growing again amid a relatively high oil price and the support from the Central Bank of Russia. It is better to refrain from buying the currency as support has been broken out. I believe that it is a false breakout.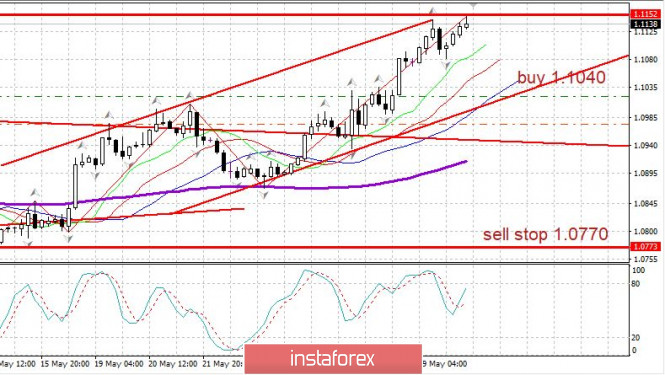 EURUSD: it is preferable to buy the pair from 1.1040 and below.
Source: Trader's diary. June 1, 2020. Covid-19 in Russia. EURUSD. Russian rouble