Here is the chart of active coronavirus cases in Russia as of June 12. The total number of infected has exceeded 500,000 cases since the beginning of the outbreak. In many Russian cities hospitals are overloaded with patients. The situation is getting better in Moscow and St. Petersburg.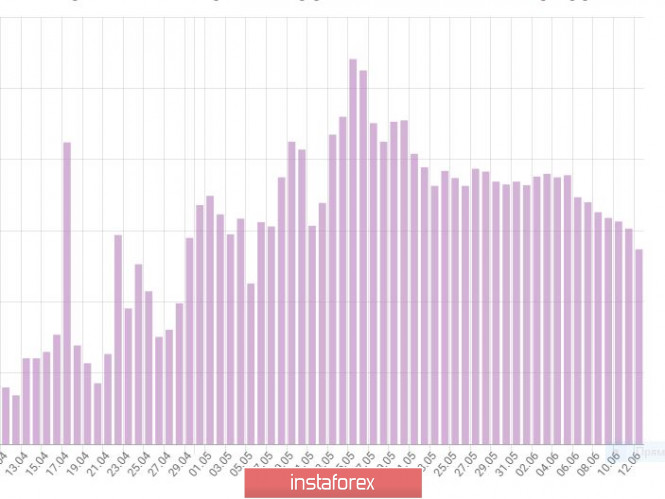 Here is the chart of new coronavirus cases in St. Petersburg. The number of new infections has decreased significantly with the number of recovered patients exceeding the number of infected people for the first time (412 versus 274). Thus, St. Petersburg is the second Russian city after Moscow that has already passed the peak of the disease. There is a high chance that the pandemic will lose its grip on Russia in a week. Currently, the Russian authorities should pay their attention to the outbreaks in Arkhangelsk Oblast and Karachay-Cherkessia.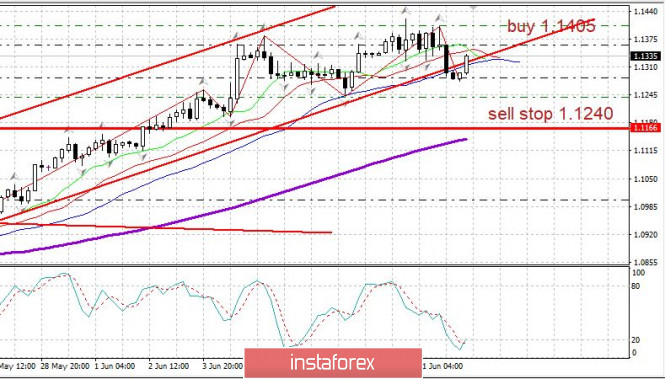 EURUSD: On June 11, the US market collapsed in the light of the Fed's forecast. As a result, the upward trend in the euro ended in the forex exchange market.
Hold your sell deals from 1.1240. Currently, a new level for sell trades is being formed at 1.1275. It is better to sell the pair from this level.
Source: Trader's diary. June 12, 2020. Covid-19 in Russia. EURUSD.