A brief history of the coronavirus in the world: the first wave was observed in China, from January to March 2020. The second wave started in Europe (mainly in the West), and then moved to the US (mainly in New York) and Russia (mainly in Moscow) from April to May 2020.
The third wave is now in the US (province), Russia (province), Brazil, India (!) And Peru in June 2020.
In the US, new cases are again above 20 thousand per day. Brazil records more than 30 thousand new infections for the second day in a row, while India jumped to 12 thousand new cases per day. By tomorrow, June 12, India will be fourth in place in the highest number of coronavirus cases in the world.
With regards to economies, Europe and the US continues to open, which reduces the negative. In addition, mass protests in the US have now subsided, which is also a plus but led to an increase in new infections.
In Russia, a decline in the number of new cases has not yet been observed. Figures are still at highs, so the load on medicine remains.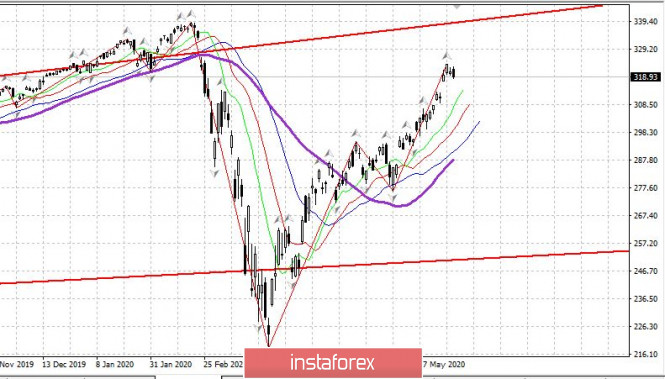 Meanwhile, the US market declined after the recent Fed press conference.
The Fed gave a forecast for the US economy in the upcoming years, predicting that in 2020, the US GDP will fall to minus 6.5%, and unemployment to grow at 9.3%. Such figures are not a strong negative, since these parameters have already been achieved in April and May. In 2021, the Fed expects the US GDP to grow by 5%, and unemployment to be at 6.5%. The Fed also announced its plans to keep interest rates at 0.1% until 2022, to which market participants have reacted strongly
A strong pullback is expected to occur in the US market.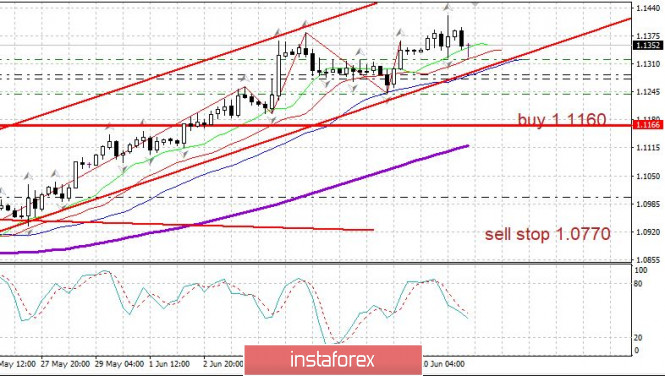 EUR / USD: Traders attempted to push the EUR / USD quotes upward, but the efforts failed. Nevertheless, the trend is still bullish for the pair.
Wait for the quotes to move to the level of 1.1500.
Open buy positions from 1.1320.
Open sell positions from 1.1240.
Source: Trading plan for EUR/USD on June 11, 2020. A third wave of the coronavirus. Announcements and the recent Fed press conference.