The table above shows the global coronavirus situation as of the morning of June 12.
The data indicates that the new "leaders" of the pandemic wave are the US, Brazil, Russia and India.
In Russia, the total number of infected has reached 500 thousand. Brazil remains a terrible situation of 30 thousand new cases per day, while the US maintains its daily rate of 20 thousand new cases and 1,000 deaths per day. The jump in infections is seen in provinces and other states.
Also in Russia, Moscow sees a radical improvement in the situation, but other regions such as Arkhangelsk and Karachay-Cherkessia observe large outbreaks of the disease and a very bad medical situation. In St. Petersburg, hospitals are full so there are places converted to be as such like the Lenexpo exhibition complex.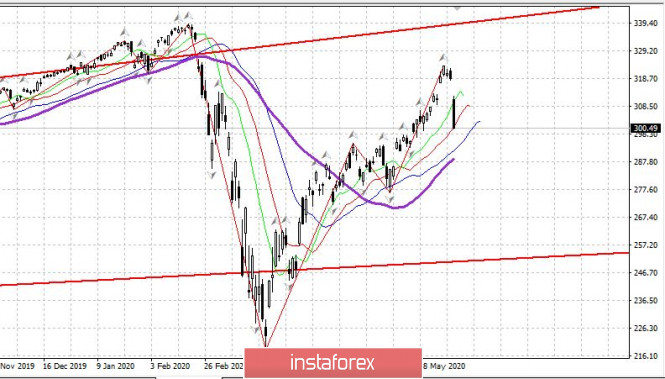 S&P 500 daily chart.
The US market plummeted the day after the Fed's long-term forecast. Investors have finally realized that a complete retreat of the pandemic does not automatically mean a complete economic recovery. In particular, unemployment in the United States will remain at a high level of 9.3% at the end of the year, and this will affect the level of demand and production.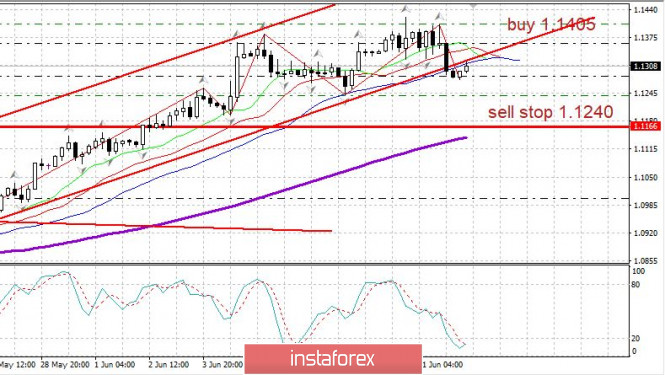 EUR/USD: A sharp reversal in the US market interrupted the bullish trend of the euro. Quotes are out of position so far.
Open buy positions after a breakout from 1.1405.
Open sell positions from 1.1240.
Source: Trading plan for EUR/USD on June 12, 2020. Coronavirus updates from around the world: Russia records 500 thousand cases.