Coronavirus updates as of the morning of June 2:
The situation in the US is a little bit brightening, as the number of deaths in the country have dropped below 1,000 per day for two days in a row. However, the number of new cases is still above 20 thousand per day, with the worst situation in Brazil, in which 15 thousand new cases are added per day.
Meanwhile, a new wave of the pandemic may be declared in India and Peru, if the number of infections in both countries continue to accelerate.
In Russia, the number of new cases is about 9,000 per day, but the number of people who recovered as of June 2 has already exceeded 3,000.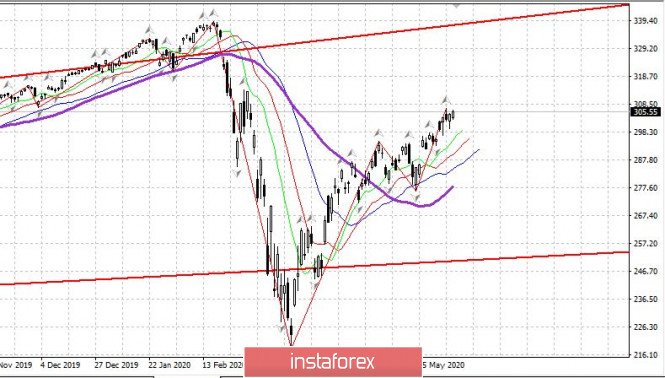 The US market keeps on growing despite the negative news surrounding the US.
To date, there are already 20 million unemployed in the US, and another 8 million per month is expected. In addition, 40 cities in the country are under curfew due to racial unrest, and the pandemic problems still remain.
Nevertheless, the US market will soon fall, so open sell positions from the current prices.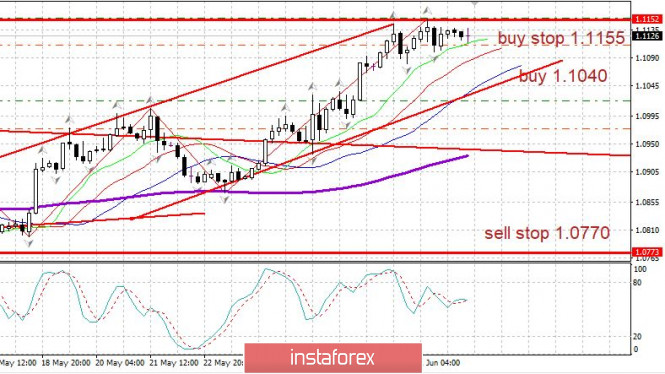 EUR/USD: The market is in an upward trend.
Open buy positions at a breakout from 1.1155, or at a rebound from 1.1060 and below.
Source: Trading plan for EUR/USD on June 2, 2020. Coronavirus updates from around the world. The US market keeps on rising despite